G
et close to the magic of Hollywood, or get thrilled by the gigantic rides. It's all here. Be it Vegas or the Walk of fame not a moment goes by without surprise and amazement. So get ready to experience the best of all the world with us.
Today you arrive in Los Angeles and get to spend your day at leisure. Discover the various facets of Los Angeles and get mesmerized by it. Your choices include amusement parks, architectural landmarks, art museums and galleries, beaches, parks, hiking and shopping, to name a few. After the sun goes down, you'll find there's an abundance of nightlife options, including movies as well as live music and comedy.
Your day starts at the World famous Venice Beach Boardwalk. Stretching about one a half miles along the manicured sands of the Pacific Ocean, the boardwalk is a large part of what makes Venice unique. On the west side of the "walk" are hundreds of street vendors and performers. You can see everything from break-dancing to broken glass walking. Mimes to musicians, jugglers to jesters and everything in between make up the human landscape. You can have your fortune read, get a temporary tattoo or have your name written on a grain of rice.
On your way to Venice beach boardwalk, visit La Brea Tar Pits. An odorous swamp of gooey asphalt oozes to the earth's surface in the middle of Los Angeles. It is a truly bizarre primal pool on Museum Row where hot tar has been bubbling from the earth for more than 40,000 years. Nearly 400 species of mammals, birds, amphibians, and fish -- many of which are now extinct -- walked, crawled, landed, swam, or slithered into the sticky sludge, got stuck in the worst way, and stayed forever. The Page Museum at the La Brea Tar Pits, houses the largest and most diverse collection of Ice Age plants and tar-stained skeletons in the world.
Your evening is all about fun and frolic at the Sant
a Monica Pier. Located on the world famous Santa Monica Pier is the Pacific Park. It's the West Coast's only amusement park located on a pier. Millions of visitors each year enjoy all the rides, games and fun you'd expect from one of Southern California's Leading attractions. Pacific Park has it all a dozen rides, midway games, ocean front specialty food outlets and seaside shopping.
Now today it's all about the superstars. You will be visiting the Hollywood Boulevard. Now get ready to walk the "Hollywood walk of Fame". The
Walk of Fame was inaugurated in 1960 when 2,500 blank stars were placed along the main thoroughfare. Since that time, more than 2,300 have been emblazoned with the names of famous personalities who've left their mark in the fields of radio, television, motion pictures, recording, and live performance.
Next head to the Chinese Grauman theatre.
One of its attractions is the famous cement forecourt containing hand and footprints of numerous screen legends, including John Wayne, Marilyn Monroe, Judy Garland and Jack Nicholson, to name a few. Since its opening in May 1927, millions of movie patrons and visitors to Hollywood have been drawn to the theatre.
Don't miss the Dolby Theatre (Home to the Oscars), it
is the crown jewel of the Hollywood & Highland Center retail, dining and entertainment complex located in the heart of Hollywood. The 3,400 seat theatre opened in November 2001 and soon thereafter became known to more than one billion people across the globe as the first permanent home of the Academy Awards.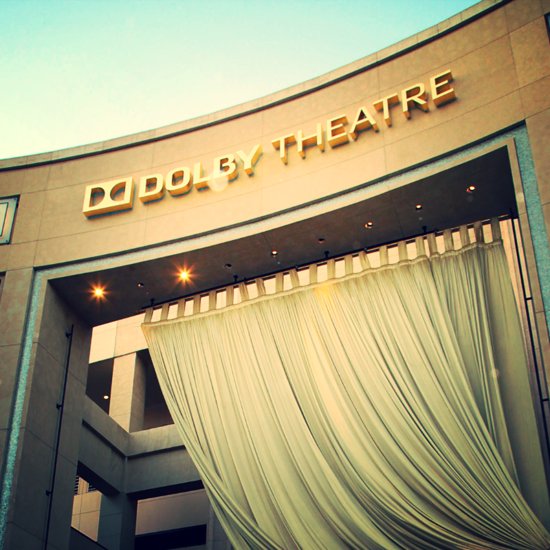 Get close and personal with celebrities at the Madam Tussauds.
It is an immersive attraction where guests can interact with their favourite celebrities without velvet ropes or barriers between them, stepping into elaborate interactive sets - as if they are playing the role of a supporting actor or actress
Last but not the least Griffith Observatory is on your list. It features space-related exhibits, star shows in the planetarium and often hosts special events. Downstairs you'll find exhibits about the universe and you can actually look through the telescopes on the roof. On the main floor, you can get the answers to all those pesky questions: why moon has phases, what causes an eclipse or how tides form.
Today is all about fun the Hollywood style at Universal Studios.
Get ready for the ultimate Hollywood experience! Find a full day of action-packed entertainment all in one place: thrilling theme park rides and shows, a real working movie studio, and Los Angeles' best shops, restaurants and cinemas at CityWalk. Universal Studios Hollywood is a unique experience that's fun for the whole family.
Your evening in Las Vegas starts at the Freemont Street. It is a 5-block open-air landscaped strip of outdoor snack shops, vendor carts, and colourful kiosks purveying food and merchandise. From dusk till midnight, on the hour, Fremont Street puts on a spectacular light show. Known as 'downtown' or 'the old strip', it's a pedestrian mall with constant entertainment.
Fly high this morning on a helicopter tour to Grand Canyon. This wonder is beyond huge; it's 277 miles long; 18 miles wide, over a mile deep. Once thought to be 2 billion years old, recently analysis suggests it's actually much older, perhaps as old as 6 billion years. The absolute best way to really appreciate the Grand Canyon for all its "grandiosity" is to get up above it, and that can only be accomplished with a Helicopter tour.
In the evening explore the Las Vegas strip by yourself.
Once again start your morning in the sky. The scenic Sunrise Hot Air Balloon ride is the most romantic way to fly over Las Vegas. During your flight you will get a spectacular bird's eye view of the gorgeous Red Rock Mountains and the famous Las Vegas Strip. You will drift silently over the city and countryside where you will watch for wildlife and talk with envious onlookers down below.
Day8.
Your evening begins with a cruise as you sail under the Golden Gate Bridge and Bay Bridge. Take the ultimate sunset cruise; relax as you enjoy amazing views of San Francisco and a hearty appetizer buffet during this casual two-hour cruise of San Francisco Bay.
Day9.
It's all about the adventure today, travel over trestles, through towering redwood groves and up a winding narrow-gauge grade to the summit of Bear Mountain as conductors narrate the history of Roaring Camp, the railroad and the forest. In the 1880s, narrow-gauge steam locomotives were used to haul giant redwood logs out of the mountains. Roaring Camp's steam engines date from 1890 and are among the oldest and most authentically preserved narrow-gauge steam engines providing regularly scheduled passenger service in America

.
And if you are lucky, be a part of a special event held on the 19th of October called the Moonlight steam train dinner party. Treat yourself to an evening of fun and relaxation as you start with a hearty barbecue steak dinner followed by a leisurely train ride aboard vintage railway cars. The steam train stops atop Bear Mountain to a glowing campfire, hot cider and musical sing-along. Upon returning to Roaring Camp, hot apple pie and a country western band await you.
Today the choice is yours, treat yourself to a spa treatment or spend your day at leisure. And if this is not your style you are free to explore the city on your own.
Today you will fly back to our country with loads of memories and experiences that you will cherish for the rest of your life.